Why environmental & cultural factors should be on your radar in residential aged care
Posted on 1 December 2019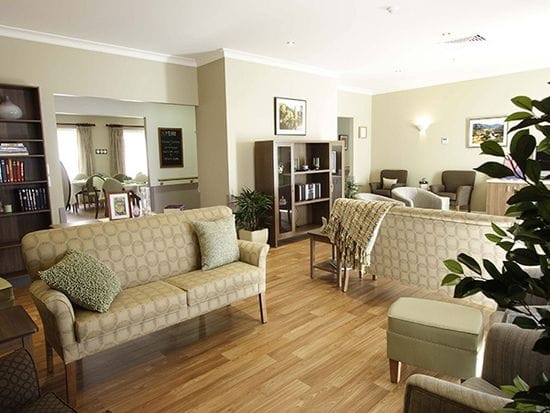 As national residential aged care interior designers we often work with clients building or renovating multiple properties throughout Australia, including brands with a mix of urban, regional and rural locations.
Given our designs and procurement services always centre on the end user, we never adopt a 'one size fits all' approach, even when working with one brand that,understandably, would like a consistent brand message woven throughout all premises.We firmly believe there is no reason why you can't combine brand consistency with different design elements based on a site's location.
Here's how we tackle this issue and why we believe it is so important. With each project presentation to a national client, we always begin with a strategic market analysis and asset audit and discuss our findings with the client. The purpose of this analysis and audit is to determine and highlight the key differences from one location to the next in terms of demographics and the environment.
Research has shown that the way in which an interior is decorated has both a direct and subtle affect on people's emotional response to their environment. We consider far more than just the age appropriateness of the décor to the residents. We also ensure the interior reflects the socio-economic position and dominant cultural background of residents while simultaneously ensuring the environment is safe, comfortable, inviting, engaging, supportive to their health and wellbeing as well as on brand.
For instance, we may recommend different furniture, colours, artwork and décor in one location to another because the quality of light in Australia's north versus the south varies. This influences how people see colours, which can affect or enhance their mood in a subconscious way as well as visibility quality on the premises.
We may also propose products (including our own custom-designed products in some cases) and other design elements that reflect the cultural nuances of anarea, allowing residents to feel connected to their roots or not discriminated against by the use of taboo references. For instance, for a property located on Sydney's upper north shore, we would specify an interior fitout that reflects the calibre of the community in which it is located. However, for a property located in a semi-rural environment, we would specify a colour palette and décor that is reminiscent of a more understated country lifestyle. This will ensure resident feel at home and maintain that sense of connection to where they have lived all their lives.
One of our main national clients today was so impressed with our resident and environmental market-centred approach to the renovation of some of their existing facilities that they contracted us to apply the same approach to all existing expansion and renovation properties across Australia. Interestingly, they told us that environmental and cultural factors had never been on their radar before we started working with them.
Are your aged care homes in need of an upgrade? Contact us to learn more about our resident and environmental market-centred approach to interior design.